Spend even a few minutes browsing through a cooking supplies store or site, and you'll find all sorts of gadgets that promise to improve your pie-baking game. From crust shields to pastry mats to blind-baking weights, there are plenty of accessories that promise to bring you through your bake with flying colors.
While you may find limited success with some of these products' big-talking claims, there is another accessory that really might make a difference: a humble little ceramic bird that sits in the center of your pie, preventing spillovers and keeping crusts crispier by allowing steam to escape through their beaks.
If you've never cooked with a pie bird, this might be a good year to try one, even if you've never seen one in action. "They're like the pillbox hat of pie baking," said Ken Haedrich, a cookbook author and dean of The Pie Academy, an online community dedicated to the idea that anyone can learn to make great pies from scratch. "They're a classy throwback we all love, or at least love the idea of, but hardly anyone uses anymore."
Hate soggy pies? Get a pie bird.
"Pie birds are the unsung heroes of the pie baking world," said Laurie Crowell, founder and CEO of gourmet grocer Golden Fig Fine Foods in St. Paul, Minnesota. "Of course, it's not absolutely necessary to bake pies with a pie bird, but I get a crisper, flakier crust when I use one. They help prevent a soggy crust by letting the steam escape up and out, and they provide a little extra support of that top crust for hearty chicken pot pies or meat pies, too."
Even if your own mileage may vary, Crowell herself is a devoted fan. "I just love the charm and conversation-starting aspects of taking a pie out of the oven and seeing a little bird in the center," she said.
How they work best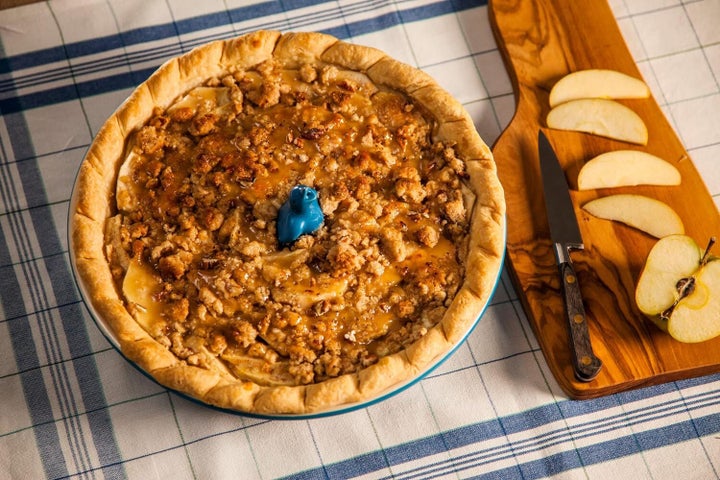 If you're creating a crumb-, lattice- or meringue-topped pie, you won't need a pie bird. But rather, double crust pastry is the reason these darlings exist. "I love incorporating a pie bird in the center of bigger-filling pies, like apple," Crowell said. "Those chunky apples tend to cook down, and if that steam stays inside the pie, you could have a big space between the cooked apples and the top crust."
Here's the best way to use one, according to Kierin Baldwin, chef-instructor of pastry and baking arts at the Institute of Culinary Education: "Place the bird in the middle of the pie plate, on top of the bottom crust, before the filling is added. Make sure your bottom crust is cold, or the bird might cut into your crust. After it's in place, spoon your filling around it. Next, cut a hole in the center of your top crust for the pie [bird] to stick out of. Carefully place the top crust over the filling so that the pie [bird] sticks out of the hole. Finish your pie crust as usual and bake."
If you don't have a pie bird, don't worry, because you can use a kitchen knife to create a similar effect. Will it be as cute as a pie bird? Will it work just as well? We'll let you be the judge, but Baldwin did say that "simply cutting a vent into your top crust before baking it will allow steam to escape just as well." She's also a proponent of staying cool when spills and overflows occur. "The best way to tell your pie is done is when you see the filling is bubbling up," she said. "I see this as an innate part of pie's pie-ness, rather than a design flaw."
Is this the year of the pie bird?
Without impinging on their cult status, some bakers hope to see more of the little birdies in use. "They should make a comeback," Haedrich said, "along with aluminum ice cube trays, nutmeg grinders and swapping recipes over the back fence. I'm all for anything that reminds us of a more leisurely and relaxed time in the kitchen."
Crowell, who has a small collection of vintage pie birds she's picked up over the years, agreed. "Pie birds seem like a lovely throwback to a time gone by," she said. "So much joy in baking and cooking for me is repeating traditions that I used to do with my grandma, who was an amazing pie maker. I think they really do their job at preventing filling boilovers — and dang it, they're cute, so what's not to love?"
Check out some pie birds you can snag right now.
HuffPost and its publishing partners may receive a commission from some purchases made via links on this page. Every item is independently curated by the HuffPost Shopping team. Prices and availability are subject to change.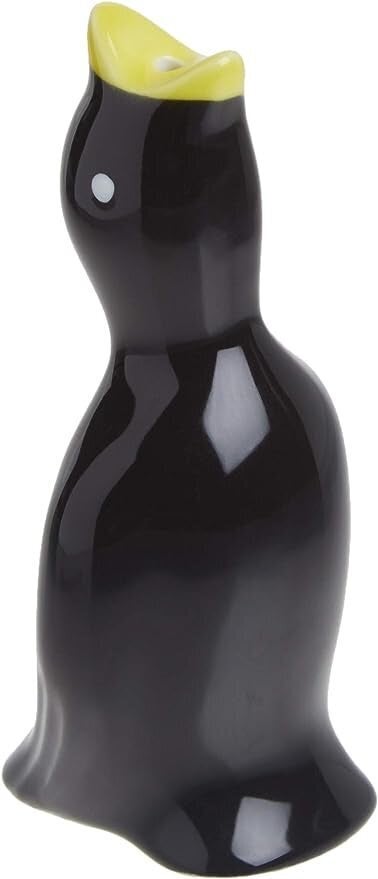 Norpro ceramic pie bird
This oven-safe ceramic model is a great value.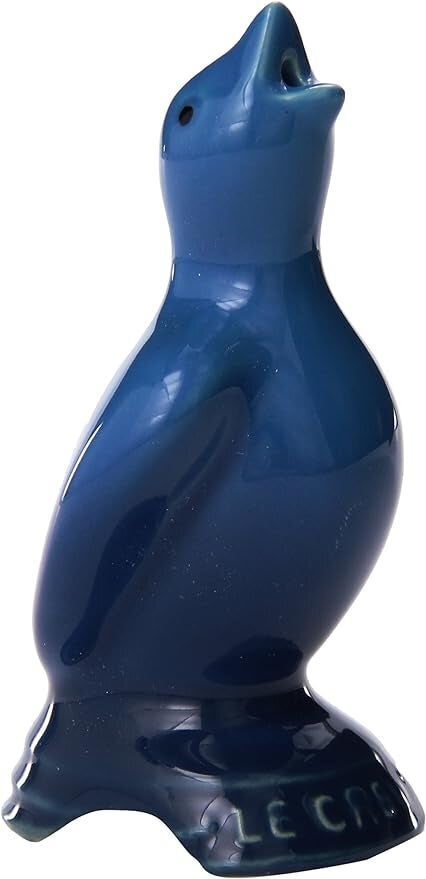 Le Creuset stoneware pie bird
"Le Creuset makes cute pie birds in a bunch of colors," said Baldwin, the pastry chef.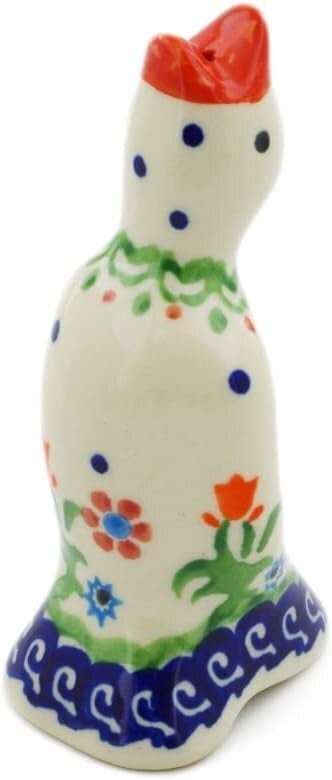 A Polish pottery pie bird
"There are a whole lot of adorable Polish-made pie birds online," Crowell said.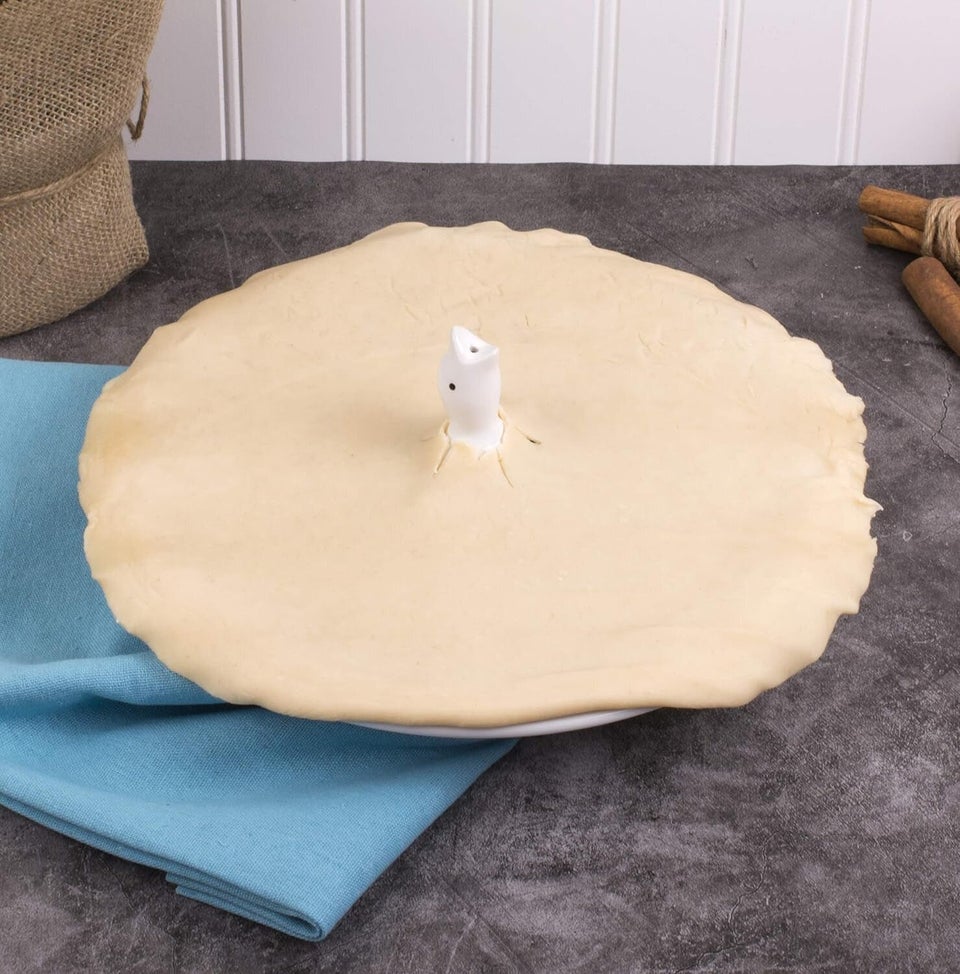 Mrs. Anderson's baking pie bird
Another budget-friendly option, this pie bird is crafted from fine-quality porcelain.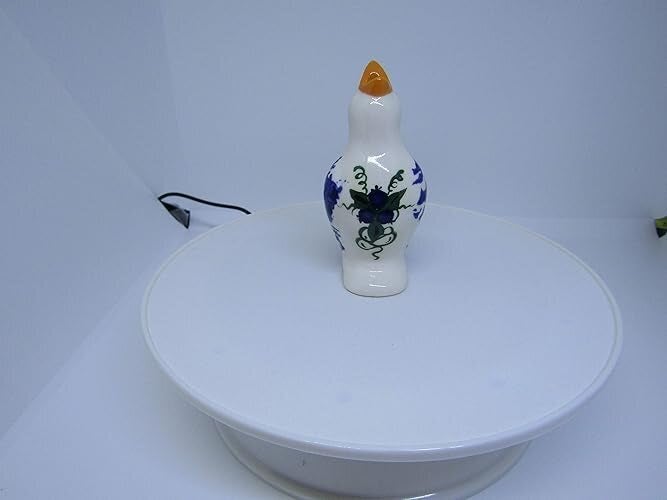 Maine blueberry vines ceramic pie bird
Handcrafted in a ceramics studio in Brooks, Maine, this pie bird is dishwasher-safe and oven-safe.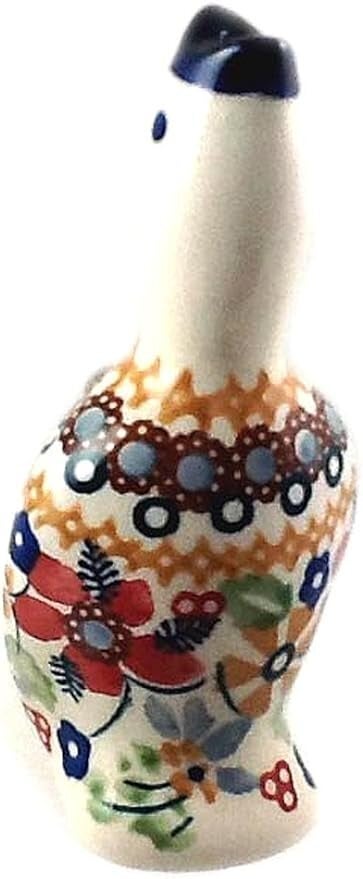 A hand-painted collectable
This bird was handmade and hand-painted in Poland at the Manufaktura factory.
The Times Herald Daily Website Features Global News In The Following Categories - Sports News, Political News, Travel News, Technology News, Entertainment News, Business News, Money News, Lifestyle News, Food & Drink News, Education News, Real Estate News, Environment News, Religion News, Science News, World News, Crypto News, Health News, Humor News, Video Games News And Legal News - Accident Resources. If You Would Like Coverage Of Another News Category, Please Let Our Editoriial Staff Know In A Comment. Thank You