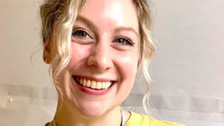 Newport News Commonwealth's Attorney Howard Gwynn told NBC News on Wednesday that the "prospect that a 6-year-old can stand trial is problematic."
Gwynn doubted that a young child would be able to understand the legal system, what a charge means or how to adequately assist an attorney.
Although a 6-year-old could be theoretically be criminally charged under Virginia law, Gwynn said he does not believe there is a legal basis to charge the child.
"Our objective is not just to do something as quickly as possible," Gwynn said. "Once we analyze all the facts, we will charge any person or persons that we believe we can prove beyond a reasonable doubt committed a crime."
On Jan. 6, the unnamed boy reportedly brought a 9 mm handgun to school and intentionally shot his first grade teacher, Abby Zwerner, as she was teaching the class.
The shooting happened during the first week when the child was unaccompanied by either parent, according to the parents' statement.
The Times Herald Daily Website Features Global News In The Following Categories - Sports News, Political News, Travel News, Technology News, Entertainment News, Business News, Money News, Lifestyle News, Food & Drink News, Education News, Real Estate News, Environment News, Religion News, Science News, World News, Crypto News, Health News, Humor News, Video Games News And Legal News - Accident Resources. If You Would Like Coverage Of Another News Category, Please Let Our Editoriial Staff Know In A Comment. Thank You